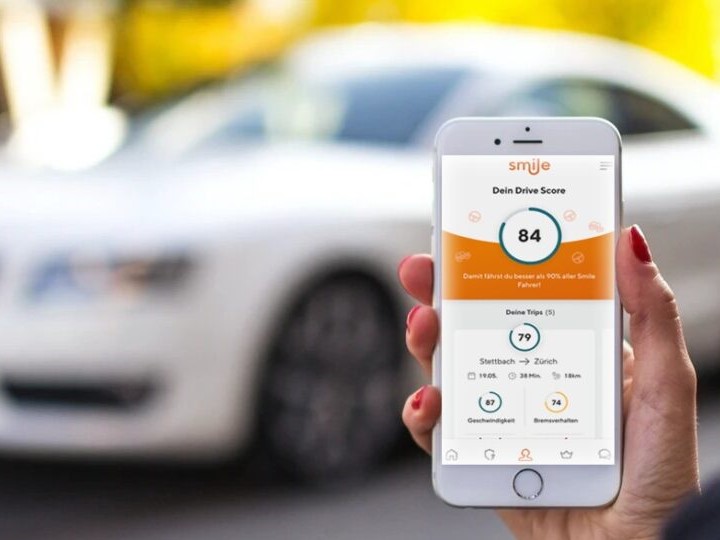 Smile rewards all those who drive safely and is the first Swiss insurance company to launch the «Drive Coach» for car insurance customers. The gamification-based service is intended to ensure greater safety in road traffic and reward adapted driving with cashback.
The Swiss insurance company Smile wants to ensure more safety in road traffic with its «Drive Coach». Smile no longer only provides protection in the event of a claim, but is also available to customers anytime and anywhere. Safe driving pays off twice over. Because those who drive safely receive a reward from their «coach» in the form of cashback.
Mobile First
The Drive Coach was implemented by mp technology as an extension of the Smile app. Unlike other solutions, no additional hardware is required in the car. Similar to fitness apps, the «Drive Coach» uses the smartphone's sensor technology and numerous functions to detect, among other things, heavy braking and acceleration, increased speed and distraction. The driver is rewarded directly via the app. «With our unique solution, our customers literally have their safety in their own hands anytime and anywhere.» said Pierangelo Campopiano, CEO of Smile.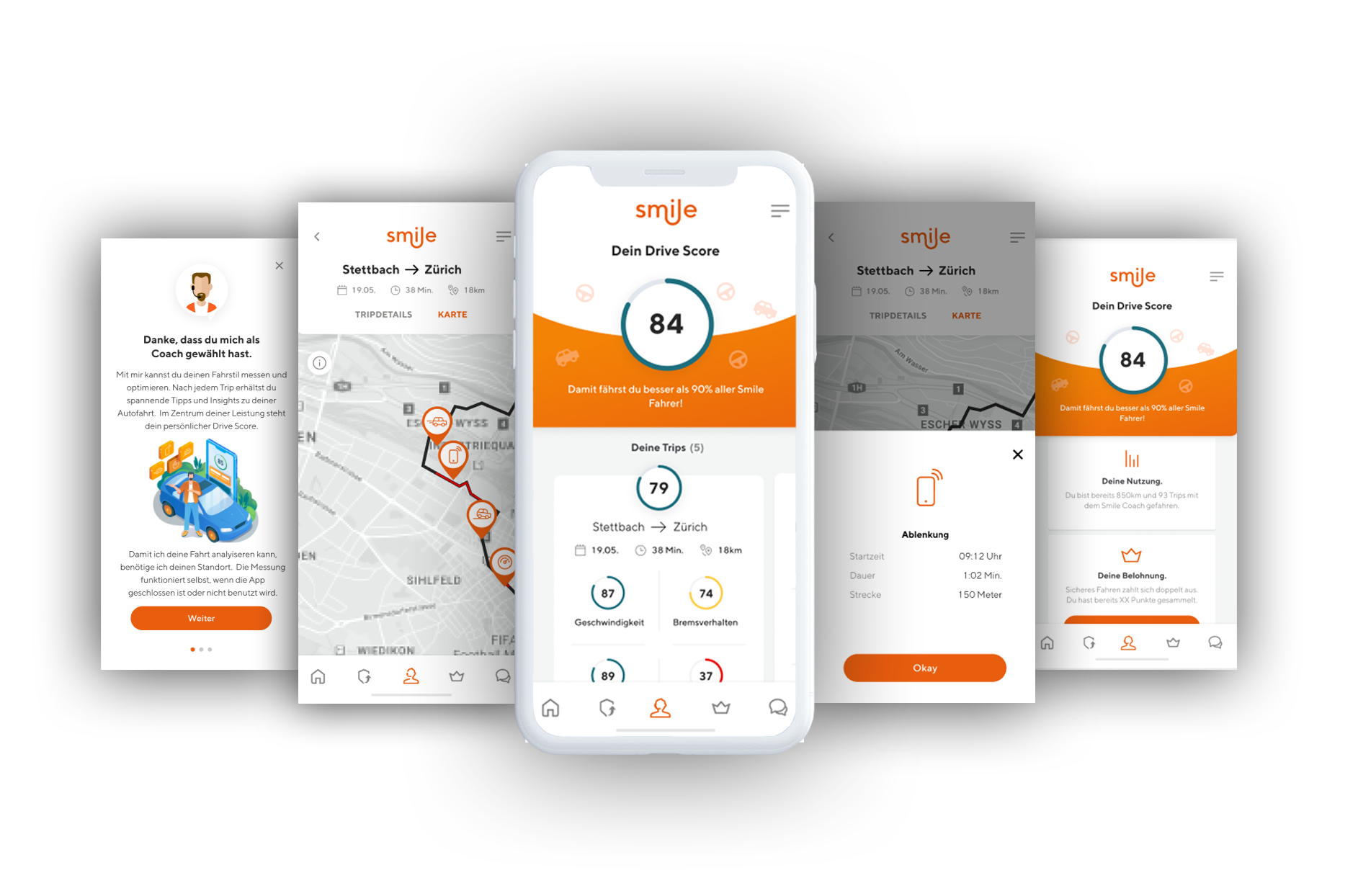 Smile
Smile, known for fair premiums, best service and 100% online, takes another step as a digital innovation leader in Switzerland with its Drive Coach.
Last year, the insurtech declared itself the «Netflix of insurances» regarding its new subscription model with monthly cancellation periods and payment by credit card. With the new Coach, Smile wants to create added value in the area of security and prevention. This new offering will continuously be developed in the future. «We want to help our customers make their everyday life safer in a simple way. Anytime, anywhere…», explains Campopiano and adds: «… and of course the whole thing has to be fun.»