In 2023 mp technology AG is celebrating its 20th anniversary.🥂
We are proud to have implemented a total of 212 larger and smaller projects for 72 national and international customers during this time and would like to thank our Customers and the entire Team and look forward to an exciting future!
To celebrate the company's anniversary, the whole team spent three days in the Berner Oberland in May 2023 with a visit to a museum, sporty hiking, good food and a trip to the rope park. To everyone's surprise, the FCZ team bus was waiting for us on departure.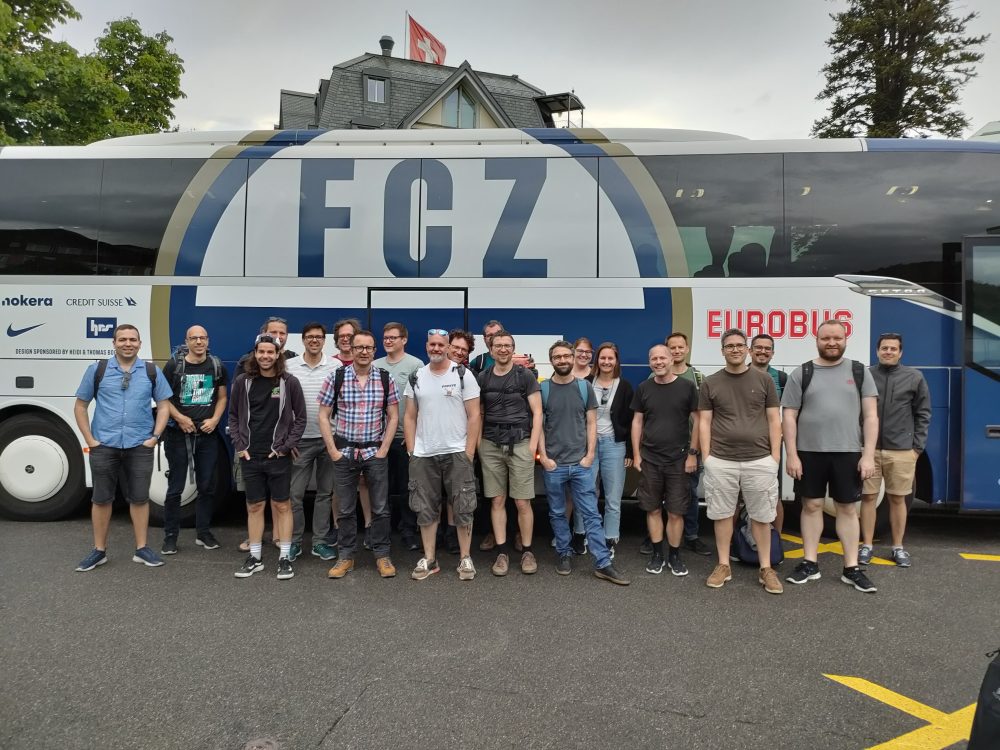 We celebrated the anniversary in August 2023 with our customers, employees and partners with a vibrant party at the Riithalle restaurant in Zurich 🙂